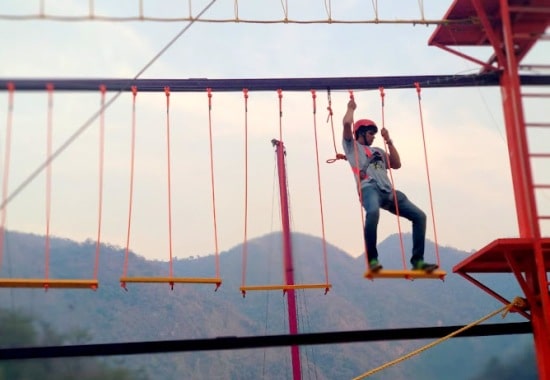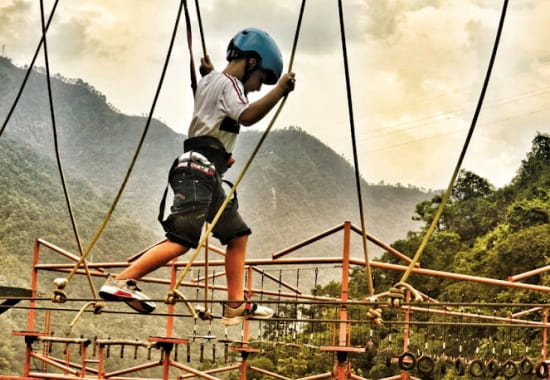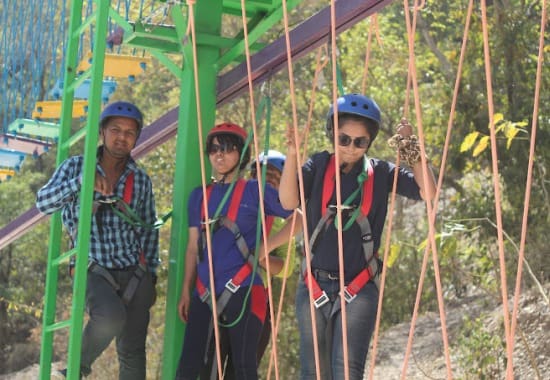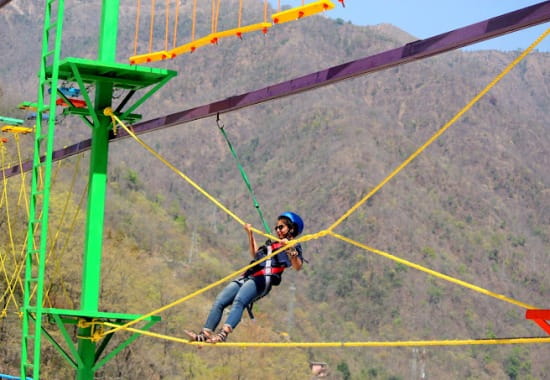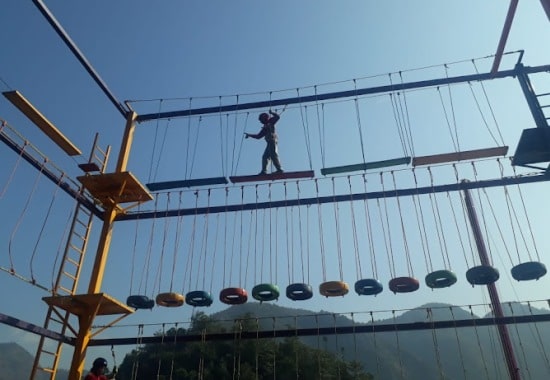 Rope Activities in Rishikesh
Engage in the captivating Rope Course activity in Rishikesh, a dynamic challenge that tests your agility and courage. It's a challenging and unique activity, performed over the structure made up of ropes. With multiple levels to conquer, navigate through suspended obstacles, tightropes, and swings. Push your limits as you progress through varying difficulties, fostering a sense of accomplishment and fun in the midst of nature. These adventure sports include 10+ activities on ropes.
Rs 1000/person Rating: 4.8⭐
Rope Course Highlights
Timings: 09:00 AM to 06:00 PM
Season: Throughout the year.
Price Range: Rs 600-1500
Activity Duration: 15-30 minutes
Minimum Age Required: 12 Years
Safety: Proper safety equipment is provided.
Book Now
👇 View All 20+ Adventure Sports in Rishikesh View All Activities
Safety Standards at Rope Course in Rishikesh
Certified instructors conduct thorough safety briefings before the activity, explaining proper equipment usage and techniques. Each participant is harnessed and connected to secure ropes, providing stability during the course. Helmets and safety gear are mandatory for all participants. Regular equipment checks, maintenance, and adherence to industry best practices further guarantee your safety. Embark on this adventure with confidence, knowing that your security is our utmost priority.
Key Safety Measures:
Certified Instructors
Thorough Safety Briefing
Quality Safety Gear (Helmets, Harnesses)
Regular Equipment Inspections
Stringent Maintenance Procedures
Options for Stay in Rishikesh
Send Query for Booking
How to Book Rope Course in Rishikesh?
Booking a rope activity with Rishikesh Camp is easy. You can WhatsApp us and choose the date and time that suits you best. Alternatively, you can also contact our customer support team via phone call, and they will assist you with the booking process.
Simply call or WhatsApp us @ 8393928065 provide the details - total no of people, date of travel, and Time Slot.
To reserve the slots for your dates you have to pay the booking amount.
After completing the payment, you'll receive a booking confirmation message in your WhatsApp or email address.
The booking amount for this activity will be 100% of the total package cost. (Which you'll get in quotation message) (Advance amount may higher on weekends or holidays)