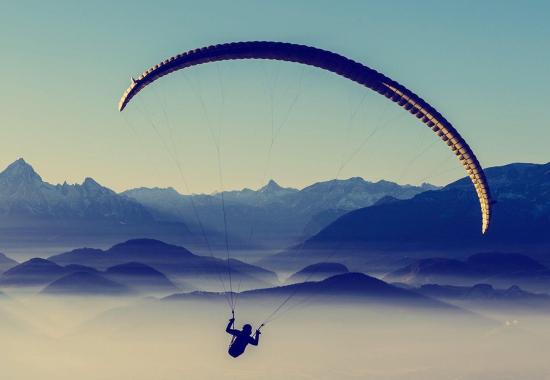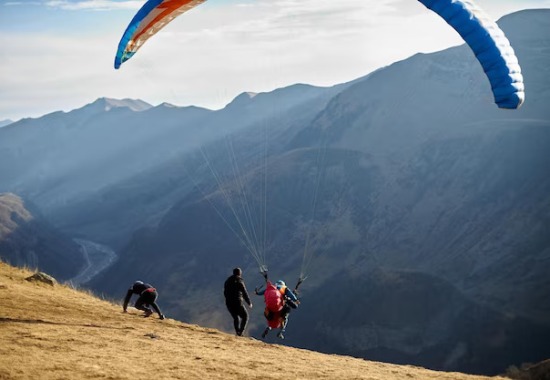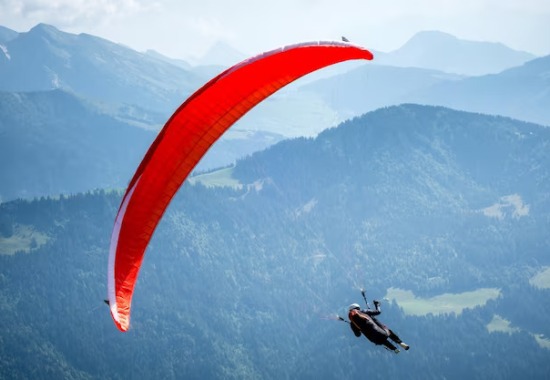 Paragliding in Rishikesh
Experience the ultimate freedom with Paragliding in Rishikesh. Soar like a bird over majestic landscapes, catching breathtaking views of the Ganges and surrounding mountains. Expert instructors ensure safety as you glide through the sky, making this an unforgettable adventure for thrill-seekers and nature enthusiasts.
Rs 4500-19000/person Rating: 4.5⭐
Paragliding Activity Details
Location: Shivpuri, Rishikesh
Weight: Min - 35kg, Max - 85 kg
Age: 14 yr (minimum)
Operational Timings: 10:00 am - 4:30 Pm
Flying Height: 1500 feet
Note: This activity is currently not operational in Rishikesh
View All 20+ Adventure Sports in Rishikesh 👇 View All Activities
Air Safari Rishikesh:
It offers four packages with various time duration at different prices. The packages are as follows:-
1. Kitty Hawk: 10-12 minutes Air Safari. INR 4400 Per Person
2. Explorer: 18-22 minutes Air Safari. INR 6999 Per Person
3. Valley Expedition: 25-30 minutes Air Safari. INR 10999 Per Person
4. Rishikesh Expedition: 60-70 minutes Air Safari.INR 20499 Per Person
All four packages will give you four different types of experience, as each one of them is distinct from each other. Enjoy the low-level flying experience at a height of 1500 feet above the ground over Rishikesh Valley. The paragliding ride is full of excitement as the gushy winds pass you at 40-60 km/ hr.
Options for Stay in Rishikesh
Send Query for Booking
How to Book Paragliding in Rishikesh?
Booking a paragliding activity with Rishikesh Camp is easy. You can WhatsApp us and choose the date and time that suits you best. Alternatively, you can also contact our customer support team via phone call, and they will assist you with the booking process.
Simply call or WhatsApp us @ 8393928065 provide the details - total no of people, date of travel, and Time Slot.
To reserve the slots for your dates you have to pay the booking amount.
After completing the payment, you'll receive a booking confirmation message in your WhatsApp or email address.
The booking amount for this activity will be 100% of the total package cost. (Which you'll get in quotation message) (Advance amount may higher on weekends or holidays)